2023 Continuing Education Conference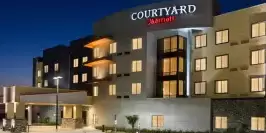 The EDPA offers continuing education (CE) for veterinarians, vet techs, and equine dental providers. The CE program is developed by the EDPA Certification Committee. All licensed Equine Dental Providers must accrue annual CE hours in order to maintain their licensure. The CE program must be approved by the State Veterinary Board. Most State Boards also accept USDA module courses, as well as any RACE (American Association of Veterinary State Boards, Registry of Approved Continuing Education), approved programs.
The EDPA applies for State and RACE approvals for all CE programs. Approved programs require specific detailed and relevant topics, professional and qualified speakers, specified presentation times as well as attendance hours, and record keeping of all participants and certificates of completion. The EDPA CE programs all meet these standards and requirements.
The EDPA CE programs include wet labs, demonstrations, modules, presentations, and lectures. At times, these programs may be held at an equine hospital for an optimal learning experience.
The EDPA strives to offer CE programs at an affordable price. Discounted rates are given to EDPA members. Please see our Become a Member page for more information if you want to join our association.
Vendors, please use the second registration form at the bottom of the page.
2023 EDPA CE Conference Agenda – Course tracking # 20-1036104
October 19, 2023
2:00 – 5:30 – Certification Testing
2:00 – ? – Vendors will be open
6:00 – ?? – EDPA Social Get Together – Pizza provided
October 20, 2023
9:00 – 9:50 am – Pulp and Pulp Horns with Dr. Jay Deluhery
10:00 – 10:50 am – Standing Sedation for Dental Procedures with Dr. Michael Davis
11:00 – 11:50 am – Dental Pain and Pain Management with Dr. Paulo Zaluski
1:00 – 1:50 pm – How Dental Malocclusions can affect Mastication restrictions, cause pain, and lameness with Dr. Ann-Marie Hancock
2:00 – 2:50 pm – Oral Tumors with Dr. Benjamin Buchanan
3:00 – 5:00 pm – Vendor Hop
5:00 – 6:00 pm – Annual Members Meeting – Members Only with registration
6:00 pm – EDPA Sponsored Dinner and Live Auction
October 21, 2023 – Wet Labs (live horse and cadaver use)
9:00 – 10:50 am – Imbalances in the body and how that affects the horse with Dr. Ann-Marie Hancock
11:00am – 12:00 pm – Balanced Mouth, Balanced Body with Dr. William Stone, Carl Mitz, and Dr. Ann-Marie Hancock
1:00 – 1:50 pm – Proper Hand Float Techniques with Lee Vogel
2:00 – 2:50 pm – Vet & Vet Tech ONLY – Nerve Block and Dissection with Dr. William Stone
3:00 – 3:50 pm – Vet & Vet Tech ONLY – Buccotomy Techniques with Dr. William Stone
***2:00 – 4:00 pm – Cadavers will be available for practicing extraction techniques
Sign Up & Join Us
(Limited Space Available)
Registration for the CE Conference ends on September 30th
Don't forget to Book your Hotel Room before the deadline of September 21st
for your discounted special rate.
---
VENDORS
Vendors are welcome to join us for the 2023 EDPA CE Conference. Space is Limited so be sure to register early, the deadline for registration is October 1st. 
The cost is $250 which will be due upon arrival on Thursday, October 19th. This includes 2 tables, 2 chairs, lunch and access to the Thursday Social Hour and Friday EDPA Sponsored dinner (registration required).
Vendor Operational hours:
Thursday, October 19th – Set up starting at 12:00 pm – open hours until 7:00pm
Friday, October 20th – Beginning at 8:30 am – Intermittent sales during the day and open selling from 3:00 – 5:00 pm.
**The hotel will allow for shipments as early as 1 month ahead of the event and up to 2 weeks after the event. Please talk directly to the hotel for further details. 281-665-3189
Please be sure to book your hotel room prior to their deadline of September 21st if you would like to received the special EDPA pricing. Book Your Hotel Room