Our primary goal is to promote qualified care through proper techniques, resources and continuing education for the betterment and health of the horse.
EDPA Certification
The EDPA Certification is a Texas State Veterinary Board approved testing process in order to verify a provider's knowledge and skill of practicing equine dentistry. Before becoming licensed in Texas, applicants who pass Certification may then apply for the state licensing exam. The state licensing exam includes jurisprudence questions related to the Veterinary Licensing Act (laws), and Licensing Rules (Chapter 571) and Rules of Professional Conduct (Chapter 573). The EDPA Certification is also approved by Oklahoma and Minnesota State Veterinary Boards.
The EDPA Certification is a 3- step process. First an applicant must pass Pre-Certification. The pre-requisites include a "Certificate of Completion" in fields of equine/animal education either as an undergraduate or graduate school, technical school, continuing education, other equine dentistry courses or an apprenticeship under an EDPA Certified Equine Dental Provider or licensed Veterinarian. Then the applicant must submit 4 Case Studies of routine dental maintenance performed and evaluated under the direct supervision of a licensed DVM. These case studies must be submitted with before and after photographs, dental charts and Supervising Vet Evaluation Form. All applications are reviewed and approved or denied by a panel of Certified Equine Dental Providers and Licensed Veterinarians in order to move forward with Certification Testing.
Second, an applicant must pass a Written Exam covering Equine Dental Anatomy, Terminology, Documentation and Charting, Diseases and Disease Control, Tools and Equipment Use and Safety, and Laws associated with the scope of practice.
Third, after passing the written exam, an applicant is then eligible to take a Practical Exam. This practice is similar to a university-style test. The Applicant will be required to evaluate 5 equine skulls. Each applicant will have 25 minutes per skull to complete proper charting, assessment of malocclusions and conditions, describe the approach and procedures to address conditions, describe proper tools used to do such, and then document aftercare and recommendations.
After successfully passing all 3 steps (below), an applicant is then considered to be an EDPA Certified Equine Dental Provider and may apply to the State for licensure. Please see the Pre-Certification Checklist & tabs below for more info on each step or contact us for further assistance.
Certification Test Candidates
Pre-Certification Forms
Miller Scholarship
Written Exam
Practical Exam
Certification Test Candidates
All EDPA Certification Candidates MUST be Pre-approved prior to testing. Pre Approval Guidelines are
Pre-Certification Evaluation Requirements
1. The Applicant must fill out the application form and pay the Evaluation Fee.
*EDPA Member Evaluation Fee: $75.00
*Non-Member Evaluation Fee: $150.00
2. The Applicant must complete either "a" or "b":
A. Provide a "Certificate of Completion in fields of equine/animal education.


*This can include undergraduate or graduate school, technical school, continuing education courses, or other equine dentistry courses.
**NOT ALL Equine Dentistry Schools or Programs are approved sources of education for EDPA Certification! – Contact the office for further information
3. Applicant must have references and letters of recommendation for two (2) horse owners as well as two (2) additional veterinarians.
4. Case Studies: Case Studies are representative of a LIVE HORSE PRACTICAL TESTING.
Cases much show that you have consistency in your work and understand the scope of your practice. Only submit your BEST WORK!
All Cases Studies must be obtained legally based on that States Law/ Requirements AND have ALL of the Owner's and Veterinarian's information included with Signatures.
Age Range Requirements: 
2 – 10 years old – 1 case
11-20 years old – 1 case
20 + years old –1 case
Any age of your choosing – 1 case
ALL cases must be submitted with a Chart, EDPA Pre-Certification Supervising Veterinarian Evaluation Form, and require pictures!
Cases are to be submitted in the following order for each horse:
Chart – Applicant must have ALL Case Charts signed by the supervising veterinarian.
Vet Evaluation Form –MUST be filled out for EACH horse. The Supervising Vet is to be present and evaluate each and every case and must sign both the evaluation form and chart for that horse. The vet may be contacted by the Director of Certification after the cases are submitted. Here is EDPA Pre-Certification Requirement Letter to Veterinarians.
Pictures: Can be submitted either with Before Pictured LABELED on 1 page and then After Pictures LABELLED on the 2nd page OR submitted side by side LABELLED: Before and After. There is a sample case study below for reference. *****Submit ONLY Clean and Clear pictures and only your BEST cases.
Each Case Study must pass with a 90% 
Cases will be reviewed by 3 evaluators:  Certification Director, Veterinarian, and a Certified EDP
The case evaluations, by the team of Evaluators, will be determined by the following categories:
Each Case is worth 50 points for a total test of 200 points (4 Cases).  Each case study must pass with a 90% or 45/50.
1.  Complete and Proper charting with legible writing (5 points)
2.  Clear and properly labeled photos (10 points)
3.  Assessment of malocclusions and identifiable conditions (15 points)
4.  Describe approach and procedure to address conditions (15 points)
5.  After Care/Recommendations (5 points)
5. Applicant MUST provide a Work History Log containing 24 of their past cases (REQUIRED)
      Charts MUST contain the following information:
Complete and Detailed charts of horses you have done.  (Legally performed by state requirements) **This will show your work consistency.
Show your understanding of "everyday seen" cases with different degrees of difficulty
Contain Sedation notes by the owner or supervising vet with signature
Have Complete information containing the contact information of the Veterinarian and/or Owner. The Certification Director MAY call on the owners/vets for case study verification
6. Documentation also to include (if applicable):
Equine Dental Workshops/Shadowing Completions
Equine-Related Continuing Education
---
Applicant must have ALL necessary Documentation, Case Studies and Work History Log to the EDPA before the evaluation process will begin.
***MISSING INFORMATION WILL RESULT IN THE FAILURE OF THAT CASE STUDY.  NO EXCEPTIONS!!
The EDPA has 30 days to review the application and respond with approval or
denial with recommendations to the applicant.
~~~~~~~~~~~~~
Once the applicant has received EDPA Pre-Certification Evaluation Approval, the applicant may then sit for the EDPA Certification Written Test. See the EDPA Certification Test Guidelines for more details.
For questions or more information, contact the EDPA Certification Director:
EDPA Pre-Certification Apprentice Evaluation Form or Kristina Rector
Approved Pre-Certification Applicants that are EDPA Members and non-veterinarians may apply for the Miller Educational Scholarship on the Miller Scholarship tab on this page. There are 8 annual scholarships available on a first-come basis.
Once you have verified that you have all your paperwork in order, (use our convenient Pre-Certification Checklist):
SUBMIT – ALL PAPERWORK, CASE STUDIES AND WORK HISTORY LOGS CAN BE SUBMITTED ON THE APPLICATION FORM
**If you need to mail documents in, please contact Kristina at office@edpaonline.org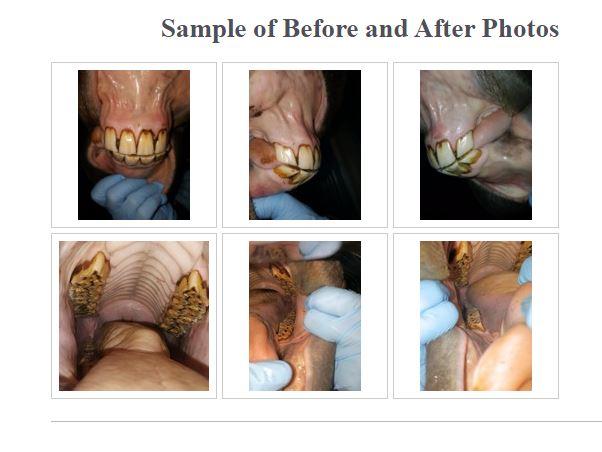 Sample Chart for Pre-Certification Application
Please open or print this document and use it as a sample for case study submissions for pre-certification approval. This is just a sample. We require all case studies to include a completed dental chart with appropriate pictures labeled with EDP Name, Case #, and before and after. For more information contact us
Pre-Certification Forms
Miller Scholarship
Written Exam
Practical Exam